Although highly rewarding, kitchen remodels can also be a bit disruptive to the normal routine of a household. Such a large-scale project requires a major commitment of time, energy, and money.
Before you decide to renovate your kitchen in 2021, it's important to know what you should expect in terms of process and timeline, trends for this year, and ensure that you're prepared to see the project through to the end. Evaluating the costs versus benefits of remodeling, familiarizing yourself with current architectural and design trends, and finding the right contractor can help you decide whether this is an ideal year to remodel your kitchen.
Signs That It's Time to Remodel Your Sarasota Kitchen
First and foremost, you should have a clear idea of why you want to remodel, what you hope to accomplish through the project and your main priorities. Here are some indicators that your home in Sarasota is due for a kitchen renovation:
1. Your Needs Have Changed
Families evolve in various ways over time, and your home must also change to keep you comfortable and content with your housing situation. With the new year underway, it's a good time to consider your household's routine and if it has changed since you first acquired your home in West Florida.
2. You're Ready for an Open Concept
The general role of the kitchen has also evolved in the past few decades. It has become a central gathering space that is used by family members on a daily basis, which is why more homeowners are opting for an open design that connects their kitchen to the dining area and other indoor and outdoor living spaces. Kitchen islands have also become a popular feature in the modern kitchen and they're the perfect complement to an open concept design.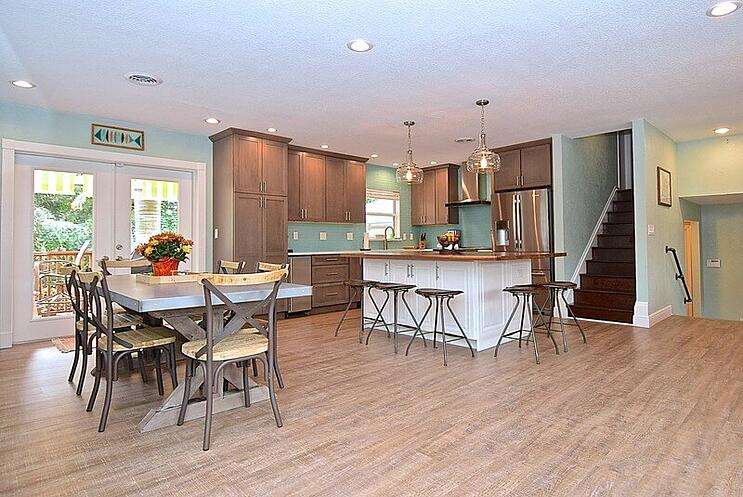 3. You Need More Prep or Storage Space
One common kitchen issue that can cause frustration and inconvenience is a lack of adequate storage and prep space. If you're having to keep kitchen essentials in other parts of your house or struggling when trying to cook a large meal, those are a few indicators you should remodel your kitchen in 2021. You can tailor the project to your particular budget and house style, which may mean actually expanding your kitchen or simply making better use of the space that already exists.
4. Your Kitchen Needs a Fresh Look
The ideal kitchen features a carefully curated balance between form and function. While practical needs tend to be the driving force behind a kitchen remodel, an unattractive or stylistically outdated kitchen is also a reason to consider the project. As you grow older, you may find different architectural elements, color schemes, and materials that appeal to you. If you no longer enjoy the way your kitchen looks and feels, it's time for a refresh.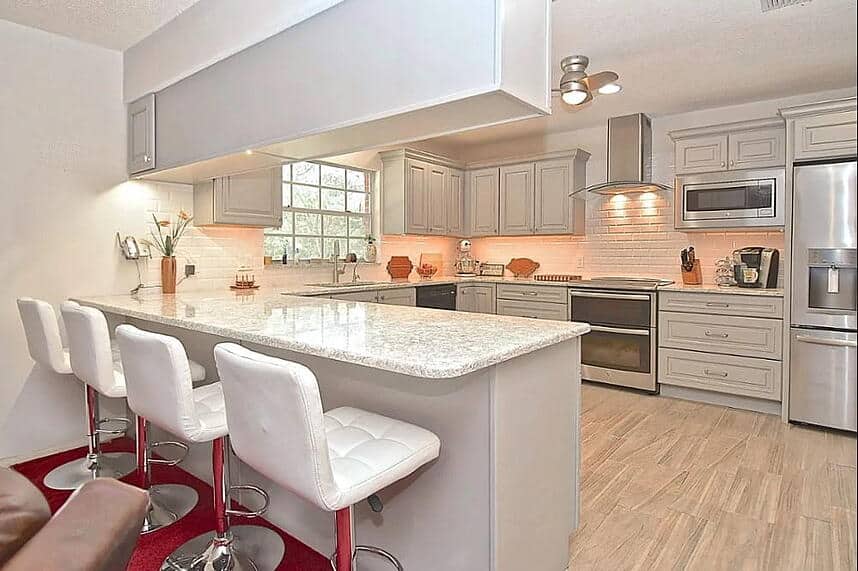 5. You Plan to Stay in Your Home
While evaluating whether to remodel your kitchen in 2021, you should also consider your future plans and whether they justify such a major investment. If you're planning to move in a few years, it's probably not worth doing a major kitchen remodel, although upgrading a few appliances and freshening up the style can make the space more desirable to future home buyers. On the other hand, if you plan to remain in your home for several years or even age in place, it's a good idea to start reconfiguring the space to support your future needs.
Benefits of Remodeling Your Kitchen in West Florida
As you assess your needs and reason for wanting to remodel your kitchen in Sarasota, you should also consider the numerous benefits, which include:
Increased home value. Remodeling your kitchen can increase your home's value, which is a plus if you're planning to sell in the near future. The average return on investment (ROI) for kitchen upgrades and renovations ranges between 55% and 60%, depending on what changes you make and how much you spend making them.
Easier to sell. Along the same vein, old and run-down kitchens are a big turnoff to prospective home buyers. They are drawn to fresh, modernized spaces that function well and won't need repairs anytime soon. If you are thinking about selling your home in the next few years, a kitchen remodel can ease the process by making your home more desirable.
More functionality. Kitchen remodels can solve a variety of problems, including lack of floor space and counter space, insufficient room for storage, and inefficient appliances. You can improve light and traffic flow, along with the overall performance of your kitchen, when you remodel
Improved quality of life. The more functionality you can get out of your kitchen, the more you'll be able to enjoy your time at home. It's important to tailor the space to fit your daily habits. If you're an avid cook, that could mean installing a commercial-grade oven and ample storage space for your supplies. If your kitchen doubles as a workspace, you should make sure it has the right technology and seating arrangement.
Kitchen Remodeling Costs
Before deciding to remodel your kitchen in 2021, double-check that it makes sense for your current financial situation. Do you have a way to pay for the project and potential financing sources in mind? Are there other major expenses coming up in the near future that could put a strain on your finances? Before hiring a remodeler, take time to evaluate potential costs and how much you feel comfortable spending on a home improvement project this year.
Remodeling costs vary based on several factors, including your remodeling goals, projected timeline, the contractor you hire, which appliances you want to replace, and the quality and grade of materials you select. Cabinet replacement is usually the most expensive part of any standard remodel, consuming about 30% of the overall project price. Other major expenses associated with kitchen remodeling include countertops, appliances, labor, and lighting. You can control costs by budgeting carefully, planning early, and hiring a reliable contractor who has ample experience. Additionally, choosing a design-build process for your project enables your team to implement value engineering and cost-saving measures during the design phase, which is critical. You don't want to develop kitchen remodeling plans with an architect or designer, only to find out they will cost more to complete than you expected.
If 2021 isn't a good year to remodel because of financial reasons, you can still take this time to save or secure financing and then pursue the project in 2022.
Kitchen Remodeling Process & Timeline
Another factor to consider is the time it takes to renovate a kitchen. You will be busy with the project for several weeks, if not months. Make sure you're ready for that kind of commitment.
Generally speaking, most kitchen remodels take between six to 12 weeks for construction. However, the exact timeline depends on the contractor's schedule, availability of materials, complications that arise during the remodel, and, most importantly, the scope of the project. With a general understanding of your vision and goals, your contractor can give you an estimate of how long your kitchen remodel will takefor both design and construction. From there, you can choose the time to start the project, based on your other personal and professional commitments or your family's regular routine.
Kitchen Remodeling in Sarasota
Sometimes you need a little coaching and feedback when trying to decide whether to remodel your kitchen or if a different home improvement project is a better investment for 2021. At Gilbert Design Build, we have almost 20 years of experience helping homeowners like you navigate the remodeling process and make informed decisions to enhance the value of your home. Our team can give you details about the typical kitchen remodeling process, giving you the confidence to decide whether 2021 is the right time for this project.